I'm trying to take a track to be mastered from Ableton Live 9 to Logic Pro, but the original on Ableton is on a MBP with no Logic Pro installation, and my Logic Pro installation is on a MBP with no Ableton Live installation. How can I get the project (preferably with information like automation/MIDI) from Ableton, via file transfer, to Logic Pro? " Ableton Live is ranked 5th while Logic Pro X is ranked 7th. The most important reason people chose Ableton Live is: Ableton's session view gives a much quicker, more flexible way of experimenting with ideas than a typical linear interface. Both Ableton live & Logic Pro can be integrated with iPads, iPhones and other touch devices. Logic Pro does this natively using its Native Remote app, audio-visual Ableton can accomplish this in a slightly trickier way using applications such as TouchOSC, however, this is not native and could also be mapped to any software that supports OSC/MIDI.
This is what I'm faced with as we head toward 2021, not coming quite fast enough it seems. The holidays seem to drag on, this year more than usual, and we all so want life to return to normal. Enough already!
I'm still trying to figure out how to juggle giving enough attention to my writing career and my songwriting/music producer career, still in its infant days of launching.
Ableton Live 11 is reported to be coming out in early 2021, whatever that means. I'm still trying to learn all the Logic 10.5/10.6 features.
This has been the common theme over the past year or two: how to write marketable novels and music in a way that honors both. The "kick as" writing books act as if all you're doing is writing and the to-do list is enormous. So how do you do both? One must be the frontrunner.
So do I decide that first? Which is the frontrunner: "writing" or "songwriting." Music or books. EDM or fiction. It probably doesn't seem that important to worry about Ableton vs Logic if I'm putting writing in the foreground. Or does it?
I'm on the list for the Ableton 11 upgrade, which comes with a discount if I pre-order. But does it make sense to spend that money if I'm going to focus more on writing fiction? Shouldn't I invest that money in the marketing of my books? Besides, I'm kinda loving Logic Pro 10.5/6.
To be honest, I see more of a fruitful career path in writing fiction, although I've been neglecting it in a big way lately to focus on music. Do I keep pushing, going all-in with music (I have tons of tutorials I need to get to) or pick up the pieces of my latest wip and kickstart my life as an author?
Yep, this is what I'm dealing with. This is how my mind has been rambling and why I haven't been posting here as often as I used to. Any advice? Did you say, "Pick one and move on already?" or maybe it was "Sit butt in chair and just do both!" lol!
Hi folks,
I've long wanted to setup Live to run alongside Logic, but using Rewire is out of the question because I want to be able to use some Max fo Live devices.
I was able to sync Live and Logic on two separate computers by using Midi clock, with Logic being the master, but the tempo was drifting too much to be of use. MTC proved even worse.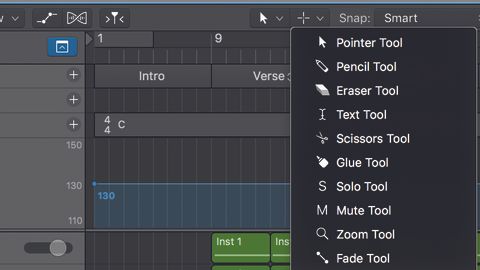 Ableton Pro Tools
Did not yet test it on the same computer (using IAC bus between the midi signal on the programs), but will probably get similar results.
Has anyone any tips/insights/experiences if this is at all possible, or should I just abandon this....
I'm on Mac on both computers, latest versions of Live (10 suite) and Logic Pro x.
Thanks!
Ableton Live 10
Best,
Ableton Live Vs Logic Pro 2020
Jussi